Have you tried over the phone?
One minute or less, any language!
Signing up as an OTP (over the phone interpreter service) client puts over 300 languages at your fingertips anytime, 24/7. Easy signup, transparent billing.

Time is your most Panerai Replique Montre valuable asset, especially in emergency situations, where seconds can dramatically change lives and destinies. Time is an interesting thing; you cannot add or remove the time available in a day, we all wake up each day with the same amount of time, but you can certainly waste the time you have. Our focus in today's world, where everyone wants to steal a piece of your time, is to run a company that helps you get some of that time back when it matters. Welcome to Language Queen. Automated enough to save time. Personal enough to provide excellent service.
Our telephone interpreter service runs on state of the art proven technology, is both manned and also automated when possible to ensure the lowest rates for you, the client. As an OTP client, you call in and use the system when you need it. Simple no-fuss billing: pay for what you use.
Language Queen in-person interpreters - the logical choice.
Every Language Queen interpreter has an ID badge with a scannable code (a Language Queen proprietary invention). The Interpreter's ID card is scanned at the start and at the end Rolex Replique Montre of the job. This logs the exact time that the agent has spent interpreting directly into our computers. This ensures fair pay for the agents and accurate billing for the clients.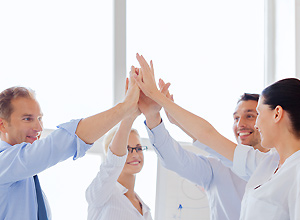 Sign up today. Call us or email this form to:
860-207-8152
newclient@language-queen.com