A Few Words About Us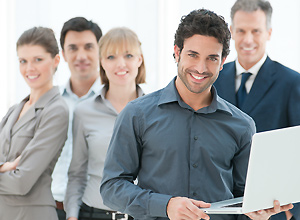 Language Queen is a full service translation and interpretation agency located in the heart of Hartford, CT right across the street from One Financial Plaza in the prestigious Hartford Trust Building.
Let's discuss your challenges... perhaps we could help.
Our past and present clients include over 40 Fortune 500 corporations, as well as law firms, international trade companies, financial and governmental entities, and hundreds of Main Street and entrepreneurial companies in USA and many overseas. In addition to interpretation and translation, we also serve local customers and organizations with language training, efficiency and exam preparation, video depositions and other related services.
Our firm understands that your growth leads to our growth, and we use our vast array of skills and services to achieve the results you desire. We are diversified yet focused. Many clients who start with one of our branches (such as Language Queen) frequently end up using some of our other business services. Our principal goal is to take difficult issues off your desk, so you could focus on your core competencies. We run our over-the-phone interpreter service semi-automated by choice, because that offers the best connection time, the highest client satisfaction, and the most economical price. For every quarter we can't keep your connect time at one minute or less, we will write you back a check for 15% of what you spent with us. Your accounting department will love you for the cost savings, and they may even buy you a coffee when they add up all the time that you used to spend waiting, which is now spent working. Let that 45 minute wait for an Arabic interpreter be a thing of the past.
Corporate clients choose us not because they lack choices or internal resources; but rather because when you give us a task, we run with it. If you have a "fire" that's in our power to put out on Friday afternoon, we resolve it then, not wait until Monday. That is the main reason we are a favorite of managers in organizations where "they have meetings about when to hold meetings". We get things done. Now. Everything about working with us, including signup, is easy and has been carefully designed to take as little of your time as possible.
Why work with us
1
Quality: Language Queen interpreters/translators are proficient, trained and certified.
2
Competitive Prices: Language Queen offers quick estimates and turn around times at competitive prices.
3
Complete Services: Language Queen offers in person interpreting, document translations, audio transcriptions, over the phone interpreters.
A few of the people who work with us